Social media can be a great thing but it can be a destructive thing as well. It is all based on how you use it as well as on how you perceive it.
All of us have come across news of cyber-bullying and threats which social media often accidentally promotes. But if we look away from the negative side of social media, we can also find wonderful stories of reunions – of people finding lost possessions, or their pets.
What social media has brought forward is that people are generally kind and concerned about others. It has made us into a huge human community – a family.
Knowing this power of social media, a trucker posted about his missing cat on Reddit. He knew that the chances of a reunion were very slim, but then again, we cannot ever underestimate the power of social media.
He was in the truck when his cat went missing. After searching and not finding him at a truck stop on I-90 in Elgin/Hampshire, IL, he had to leave as he did not have any more time on his hands. But he kept hopin
From the truck itself, he asked his fellow Redditors on subreddit 'truckercats' to help him out. Along with this poignant message, he posted a picture of his feline friend, Waylon.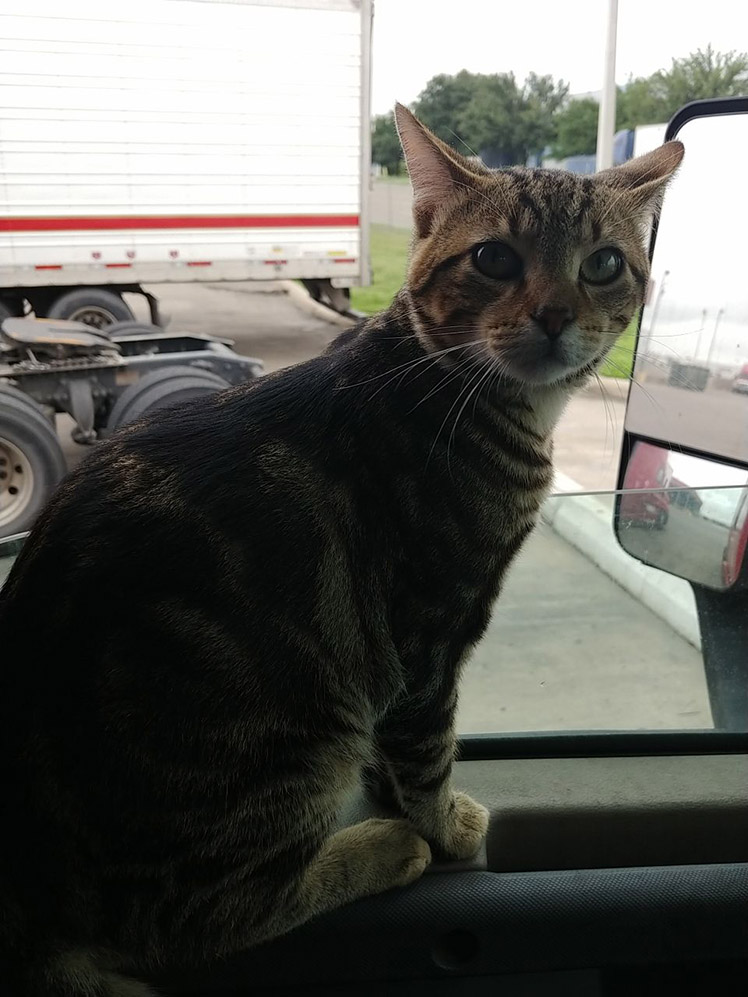 And fortune answered for him.
After a few hours, another fellow Redditor posted that he had actually found Waylon.

IacoccaBeans, the Reddit name of the trucker, was ecstatic. He immediately turned his truck around to pick up his friend. He mentioned that he started crying along the way. As a reward, he gave the savior a platinum on Reddit.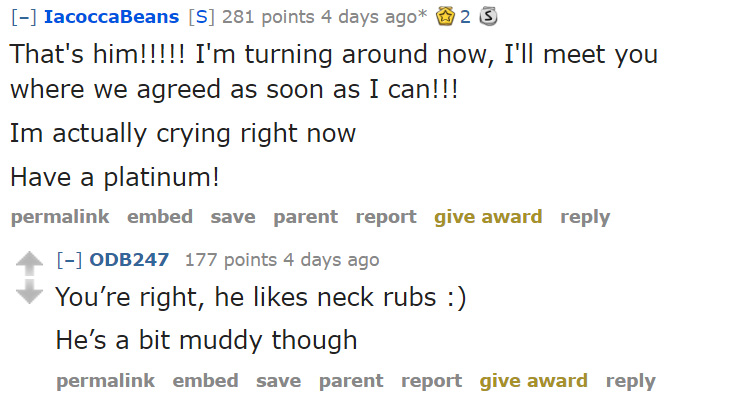 But that was not all – IacoccaBeans updated on the condition of his cat. He was well, but for the most part, IacoccaBeans talked about himself and his relationship with the cat.
Waylon was his world and he could not think of a life without him. He did not know what he would do if he had lost him. But now, he was back on track. His mind was clear as his companion was by his side and he was back exploring the streets of the city.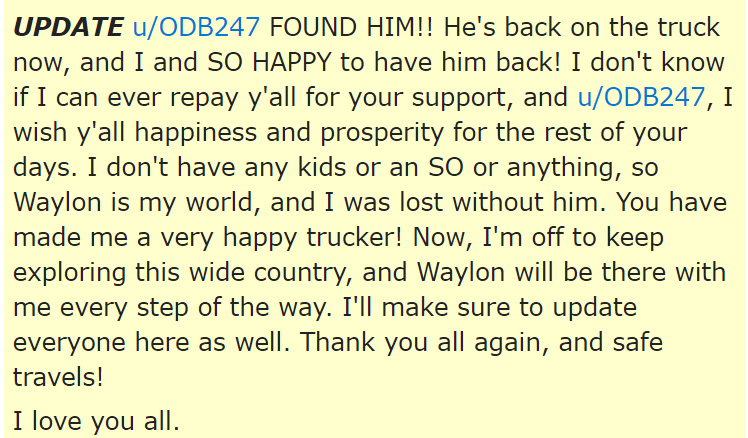 He even thanked the rescuer, ODB247.
ODB247 posted the entire story of how he found Waylon. The cat was found when it was dark. In the daytime, he would have blended with the brambles under which the cat was hiding. Of course, the cat was scared and angry, so much so that he had even scratched ODB247.
But ODB247 knew how to capture him. He pointed the flashlight on his eyes which made him stay fixed in his position.  It almost dazed him. Cats can hear movements when dazed, but if another noise comes from behind, they remain confused and don't run away. With this simple trick, ODB247 was able to capture the cat without any fuss. The trick worked even better than food.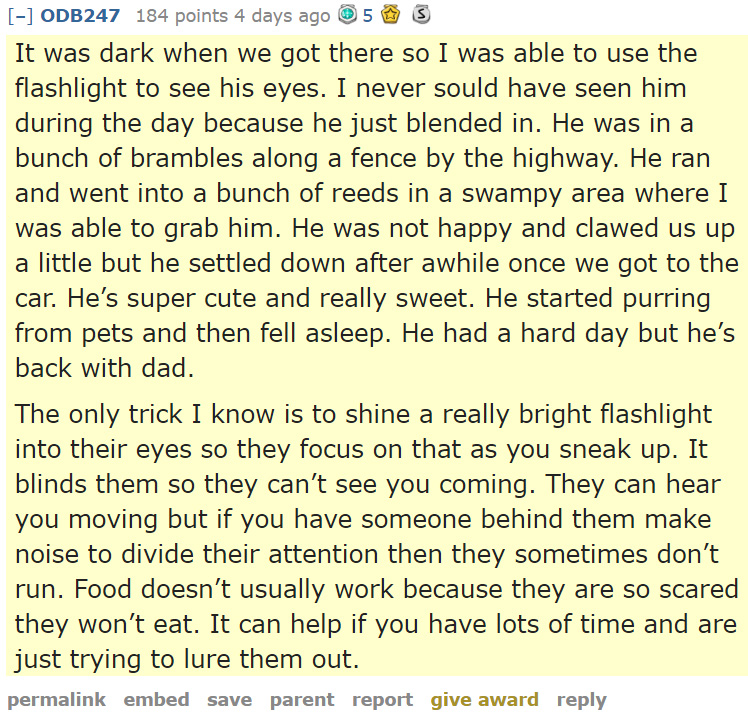 All in all – the entire process was done both with intelligence and concern. And finally, we got to see the wonderful reunion of the trucker and his cat that melted our hearts!